Walking Off Our West Coast League Opponents in Canada's Tournament Capital.
Next Home Game:
Playoff Game #1: August 9
The Kamloops NorthPaws are heading to the playoffs in their inaugural season!
They beat the Bellingham Bells 7-2 on the road Saturday night to secure one of the West Coast League's North Division Wild Card slots in the postseason.
The NorthPaws (26-26) have cemented themselves as the 3rd seed for the playoffs, and will host a game Tuesday night on Dearborn Ford Field at Norbrock Stadium.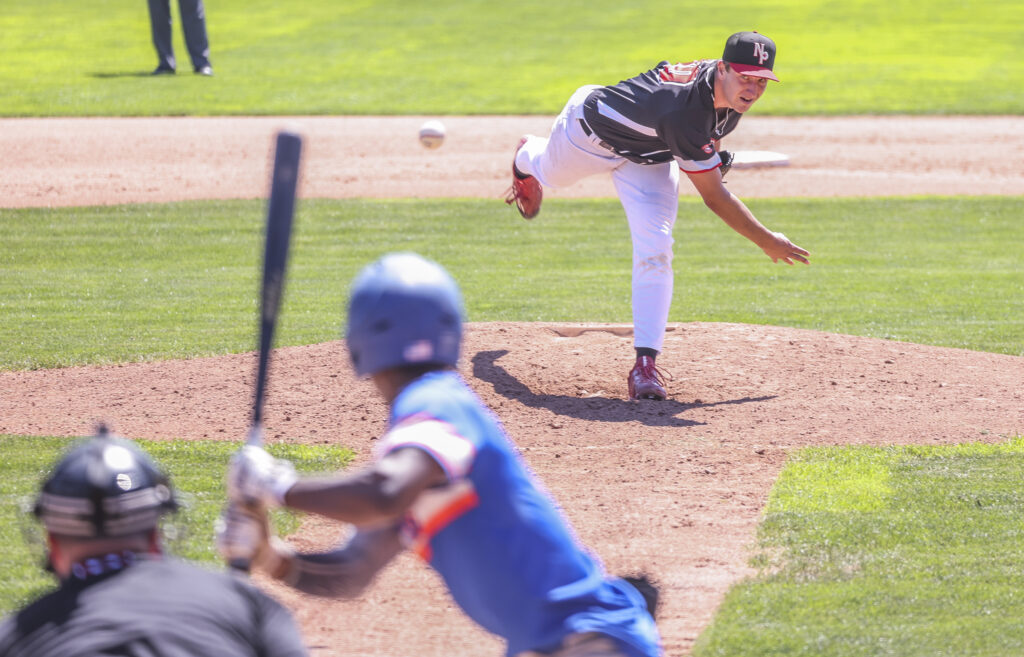 NorthPaws Enter Final Home Series Eyeing Playoff Spot
The Kamloops NorthPaws will open the final home series of the regular season Tuesday night holding onto the final playoff spot in the West Coast League's North Division. 
The Kelowna Falcons come to Dearborn Ford Field at Norbrock Stadium trailing the hosts by 2 games in the standings for the final of two newly-create wild card spots for the 2022 postseason.
The Victoria HarbourCats sit 0.5 games behind the NorthPaws for the final playoff spot, and only 3 games separate the 3rd place Edmonton Riverhawks from the 6th place HarbourCats in the standings heading into the final six games of the regular season.
Sign up for the Newsletter
Sign up for the NorthPaw Newsletter to receive team updates, ticketing options, sponsorship information, and more!
the Kamloops Northpaws
The Kamloops NorthPaws is the newest team to join the West Coast League. The team will be made up of NCAA Division 1 and 2 players as well as local athletes and the inaugural season starts in the summer of 2022. The level of play in the West Coast League is outstanding, ranking among baseball's top summer collegiate leagues, which will make for the highest calibre of baseball Kamloops has ever seen. The season is 54 games, including 27 home games to be played at Norbrock Stadium.
Norbrock Stadium
1500 Island Pkwy, Kamloops BC
Norbrock Stadium is a professional-sized baseball field that seats approximately 1,500 spectators. The stadium hosts multiple softball and baseball events in Kamloops each year, and was built in as a 1967 Canada Centennial Project on McArthur Island Park.