Bringing the West Coast League to Canada's Tournament Capital.
For a second straight season, the West Coast League champion Corvallis Knights were named Perfect Game's National Summer Collegiate Team of the Year.
The Knights also earned Summer Collegiate Team of the Year honors in 2019, the first-ever top ranking by a West Coast League member club. Due to COVID-19 cancellations in 2020, Perfect Game did not name a Summer Collegiate Team of the Year last year.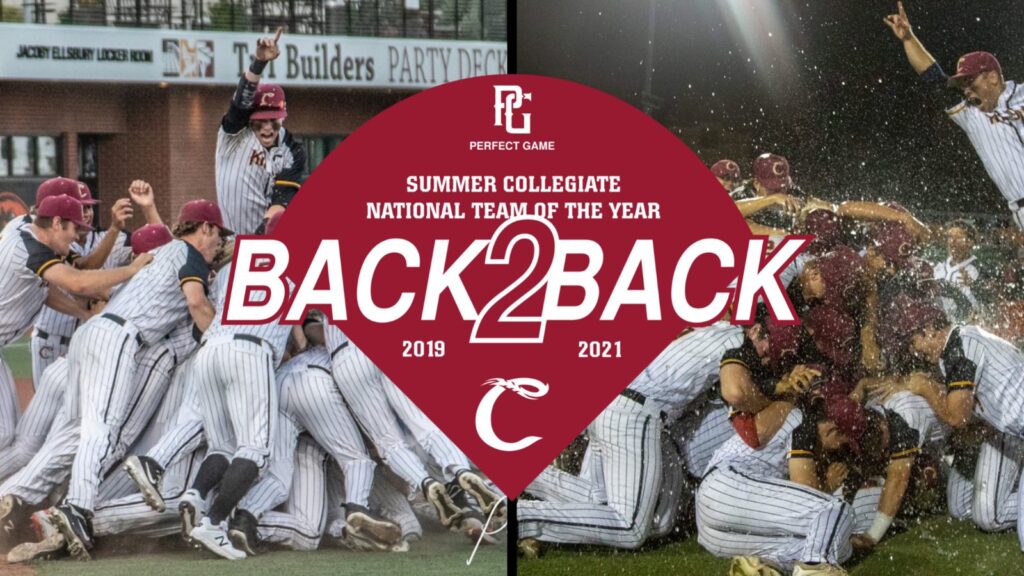 2021 All-WCL Teams Unveiled
Wednesday morning, the 2021 All-West Coast League teams were announced by West Coast League Commissioner Rob Neyer.
"It's my tremendous pleasure every year," said Neyer, "to announce the WCL's All-League teams. Considering the WCL's position as the premier summer collegiate baseball league in the entire western half of the continent, saying our teams represent 'the best of the west' is hardly an exaggeration."
Sign up for the Newsletter
Sign up for the NorthPaw Newsletter to receive team updates, ticketing options, sponsorship information, and more!
the Kamloops Northpaws
The Kamloops NorthPaws is the newest team to join the West Coast League. The team will be made up of NCAA Division 1 and 2 players as well as local athletes and the inaugural season starts in the summer of 2022. The level of play in the West Coast League is outstanding, ranking among baseball's top summer collegiate leagues, which will make for the highest calibre of baseball Kamloops has ever seen. The season is 54 games, including 27 home games to be played at Norbrock Stadium.
Norbrock Stadium
1500 Island Pkwy, Kamloops BC
Norbrock Stadium is a professional-sized baseball field that seats approximately 1,500 spectators. The stadium hosts multiple softball and baseball events in Kamloops each year, and was built in as a 1967 Canada Centennial Project on McArthur Island Park.