Walking Off Our West Coast League Opponents in Canada's Tournament Capital.
2023 NorthPaws Home Opener
Adopt a NorthPaw!
The Kamloops NorthPaws are still searching for host families for the 2023 season.
Opening your heart and home to a NorthPaws player is not only an incredibly rewarding experience, but one that will help you create memories and lasting friendships.
For more information on becoming a host family, click HERE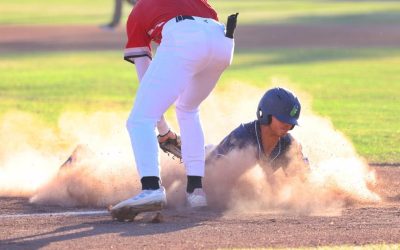 Author: Larry Read KAMLOOPS BC—The Kamloops NorthPaws are still in search of their first victory of the young West Coast League season. The...
read more
The Kamloops NorthPaws
The Kamloops NorthPaws is the newest team to join the West Coast League. The team is made up of NCAA Division 1 and 2 players as well as local athletes. The inaugural season started in the summer of 2022. The level of play in the West Coast League is outstanding, ranking among baseball's top summer collegiate leagues, which will make for the highest calibre of baseball Kamloops has ever seen. The season is 54 games, including 27 home games scheduled to be played at Norbrock Stadium.
Norbrock Stadium
1500 Island Pkwy, Kamloops BC
Norbrock Stadium is a professional-sized baseball field that seats approximately 1,500 spectators. The stadium hosts multiple softball and baseball events in Kamloops each year, and was built in as a 1967 Canada Centennial Project on McArthur Island Park.