Walking Off Our West Coast League Opponents in Canada's Tournament Capital.
Anyone with tickets to the July 3rd game, please email ticketing@northpawsbaseball.ca to request reallocation to another game during the 2022 regular season.
Next Home Series:
Yakima Valley Pippins: July 4, 5 & 6
The Kamloops NorthPaws got the second half of the West Coast League season off to a good start with a 6-2 victory over the Yakima Pippins on a drizzly Dearborn Ford Field at Norbrock Stadium Monday night.
Sean Heppner (2-0) put up a stellar performance to pick up his second win of the season. He went five innings, allowing one run on two hits and striking out eight - including two beer batters!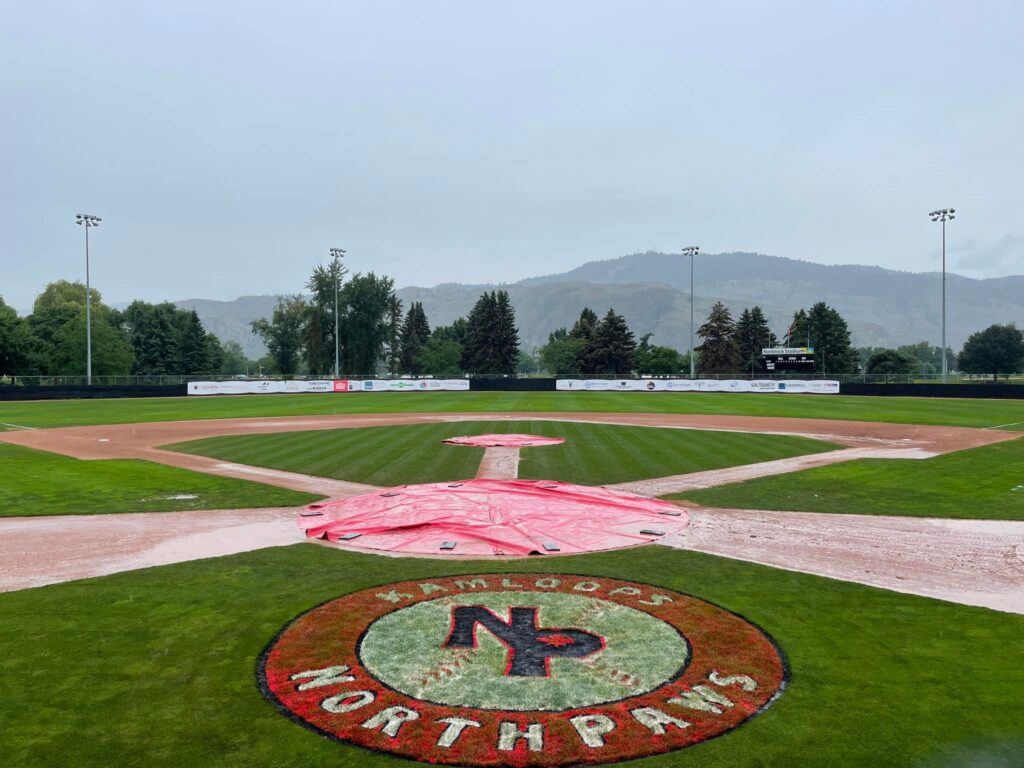 July 3rd Game Cancelled
Unfortunately, the July 3rd game against Cowlitz has been cancelled due to the rain.
If you have tickets to today's game, please email ticketing@northpawsbaseball.ca to request reallocation to a different game during the 2022 regular season. 
The 50/50 will still be drawn Sunday evening as planned. The pot is over $3,000 and tickets are available online at www.ksc5050.ca.
Sign up for the Newsletter
Sign up for the NorthPaw Newsletter to receive team updates, ticketing options, sponsorship information, and more!
the Kamloops Northpaws
The Kamloops NorthPaws is the newest team to join the West Coast League. The team will be made up of NCAA Division 1 and 2 players as well as local athletes and the inaugural season starts in the summer of 2022. The level of play in the West Coast League is outstanding, ranking among baseball's top summer collegiate leagues, which will make for the highest calibre of baseball Kamloops has ever seen. The season is 54 games, including 27 home games to be played at Norbrock Stadium.
Norbrock Stadium
1500 Island Pkwy, Kamloops BC
Norbrock Stadium is a professional-sized baseball field that seats approximately 1,500 spectators. The stadium hosts multiple softball and baseball events in Kamloops each year, and was built in as a 1967 Canada Centennial Project on McArthur Island Park.