The Kamloops NorthPaws have resigned a quartet of players and a coach who were slated to be a part of the 2021 campaign.
Players Thomas Green, Marshal Luiz, Trey Newman, Colby Ring and assistant coach Sammie Starr have all recommitted to the Tournament Capital's expansion franchise after missing the opportunity last summer when the 2021 season was cancelled due to pandemic-related circumstances.
"I wish Kamloops could've seen these guys this past summer but talking with them they continue to be excited to come to Kamloops and be a part of what we're building with the NorthPaws," says head coach Cole Armstrong.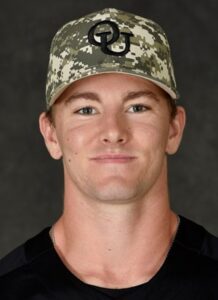 Thomas Green
The middle infielder from Courtenay, B.C. joined the NCAA Division I Oakland University Grizzlies this fall.
He played the 2021 summer season for the Amarillo Sod Squad in Texas, putting up a .250 average with 15 RBIs in 35 games.
His cousin, Taylor Green, was drafted by and played for Milwaukee Brewers and is currently working in their scouting department.
Marshal Luiz
A left-handed hitting junior catcher at Jackson State University, Luiz grew up in Surrey and had previously learned under Armstrong's tutelage during high school.
He posted a .259 avg, 27 walks and 23 RBIs in 26 games for a Tigers team which finished a perfect 24-0 in league play during the 2021 season before falling in the Southwestern Athletic Conference championship.
"It's pretty cool to have a West Coast League team not too far from home and be able to play competitive baseball in such a highly touted summer collegiate league. Being a B.C. guy, it's going to be really cool to experience that and be a part of it," Luiz said.
Trey Newman
Trey Newman was the first player to officially sign a contract to play for the Kamloops NorthPaws, and he is again one of the first players to re-commit to the team's delayed inaugural season.
The Arizonan catcher played his 2021 season at Utah Valley University leading the team with a .382 on-base percentage. He posted a .230 batting average and started 17 games behind the plate as a Covid freshman.
He transferred this summer to Central Arizona College, the 2021 NJCAA national championship runner-up, where he impressed through the fall.
Newman has committed to return to NCAA Division I next year with the Arizona State University Sun Devils.
Colby Ring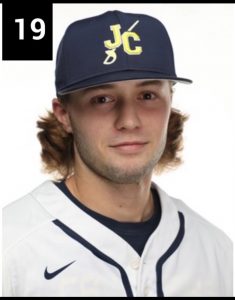 The crafty lefty from Langley is entering his junior season with the University of Antelope Valley Pioneers.
He will come to NorthPaws as one of the few players with prior experience in the West Coast League. He suited up for the Bellingham Bells during the 2019 season.
"I can argue the West Coast League has some of the best players in North America and it's definitely one of the best leagues to play in during the summer," Ring said.
Sammie Starr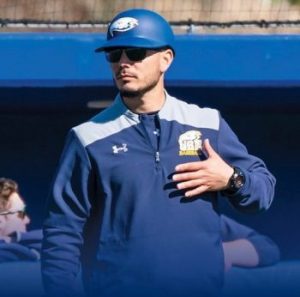 An assistant coach at the University of British Columbia, Starr brings a wealth of knowledge to the NorthPaws staff.
Originally from Toronto, Starr played at UBC as an infielder before playing and coaching in the Baltimore Orioles minor league system where he crossed paths with Armstrong.
"As far as young coaching talent in Canada, he's as good at it gets," says the NorthPaws skipper.
The NorthPaws open the inaugural season on May 31 when the Edmonton Riverhawks come to Norbrock Stadium. The full regular season schedule is available online: https://www.northpawsbaseball.ca/schedule.
Reserve your seat to see the NorthPaws during the inaugural season. 10-Game Flex Plans and Season Tickets are on sale now. Visit https://tickets.northpawsbaseball.ca to join us at Norbrock Stadium next summer.