DEARBORN FORD FIELD

AT NORBROCK

STADIUM

Stadium History
Norbrock Stadium is a professional-sized baseball field that seats approximately 1,500 spectators. The stadium hosts multiple softball and baseball events in Kamloops each year, built in 1967 as a Canada Centennial Project on McArthur Island Park.
The stadium was renovated and re-opened in 2005 as part of the Canada-British Columbia Infrastructure Program.
2021 & 2018 Field of the Year – Sports Turf Managers Association
Host Venue For:
1993 Canada Summer Games
2011 Western Canada Summer Games
Kamloops International Baseball Tournament
West Coast League 2022
Stadium Rules:
• Baseballs and other airborne equipment may leave the field of play. Please stay alert at all times.
• NorthPaws games are a family-friendly environment. Disorderly conduct of any kind is not permitted, including but not limited to, inappropriate language or gestures, any disruption to the game, any inappropriate displays of affection in a public setting, or any disruption that impacts other fans' ability to enjoy the game.
• Smoking of any kind, including vaping and e-cigarettes, is not permitted anywhere in the ballpark. The use of chewing tobacco is also prohibited.
• Weapons of any kind are not permitted in the ballpark.
• Outside food and beverages are not permitted in the ballpark. Empty reusable water bottles are permitted for use in the Refill Stations.
• Bags, backpacks and similar items are subject to reasonable search before they are permitted into the ballpark.
• Pets and animals are not permitted in the ballpark, except for certified service dogs.
• Guests may not bring alcoholic beverages, illegal drugs, or any controlled substances into the ballpark.
• Please inform a NorthPaws staff member if you need assistance in arranging a safe ride home from the ballpark.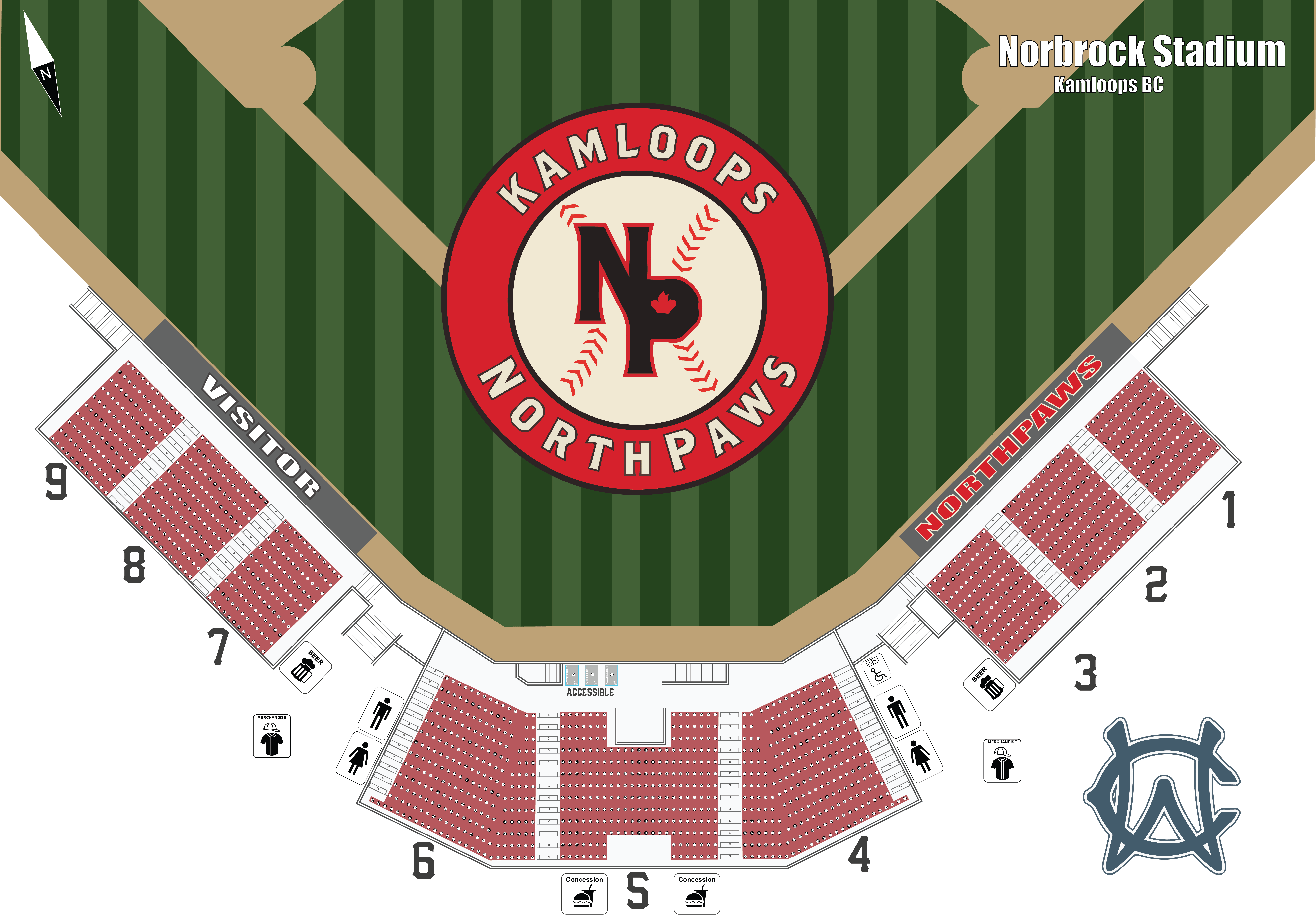 Dimensions
320′ to Foul Poles
400′ to Centre Field