The Kamloops NorthPaws have added a Starr to its all-Canadian coaching staff.
Sammie Starr, currently an assistant coach with the University of British Columbia (UBC) Thunderbirds, joins the NorthPaws as an assistant coach for their inaugural season.
The former infielder from Toronto played four seasons for the Thunderbirds before being drafted in the 34th round by the Baltimore Orioles in 2010.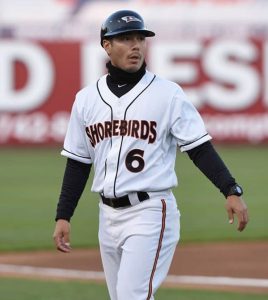 He played five years in the Orioles minor league system, reaching AAA, before transitioning to coaching within the same organization. It was playing and coaching in the minors where he crossed paths with NorthPaws head coach Cole Armstrong, who was working with the Chicago White Sox minor league clubs.
"He's just a phenomenal baseball mind. As soon as I applied for the NorthPaws job, he was the first guy I thought of. It just seemed like a natural fit," Armstrong said. "As far as young coaching talent in Canada, he's as good as it gets."
The pair have worked together in the past. Armstrong has helped at UBC during his off-season.
Armstrong said their skillset compliment each other as coaches.
"He's a great infield guy, which is not my area of expertise. Sammie will be huge for sending players back to their schools better than when they arrived in Kamloops," Armstrong said.
"It will be great. I'm more defensively focused and Cole has more knowledge on the offensive side of the game and with the catchers, Starr echoed. "I love the college age group and impacting players at that age. It was almost a no-brainer to jump on board."
The addition of Starr solidifies a localized approach for the NorthPaws, with both coaches having developed their skills in B.C. on their path to professional careers.
"We have a unique opportunity to tap into the rich history of baseball in British Columbia," Armstrong said. "I've been in contact with a lot of great baseball minds, like Sammie, who have played in B.C. It's a great place to play and we want to continue to build on that for the current generation of players."