Click Here For NorthPaws Tickets
Tickets for the Kamloops NorthPaws 2022 regular season are now available.
The inaugural season schedule features nine three-game series from the end of May through the beginning of August.
Highlighted by the Home Opener on May 31st and a Canada Day home date on July 1st, the NorthPaws will host the following opponents at Norbrock Stadium this summer:
Edmonton Riverhawks: May 31 – June 2
Bellingham Bells: June 10-12
Victoria HarbourCats: June 14-16
Port Angeles Lefties: June 24-26
Cowlitz Black Bears: July 1-3
Yakima Valley Pippins: July 4-6
Nanaimo NightOwls: July 22-24
Wenatchee AppleSox: July 29-31
Kelowna Falcons: August 2-4
Tickets for all 27 home games are live online at https://tickets.northpawsbaseball.ca.
The NorthPaws are also looking for host families for the 2022 season. If anyone is interesting in hosting NorthPaws players, please contact billeting@northpawsbaseball.ca or visit https://www.northpawsbaseball.ca/host-families for more information.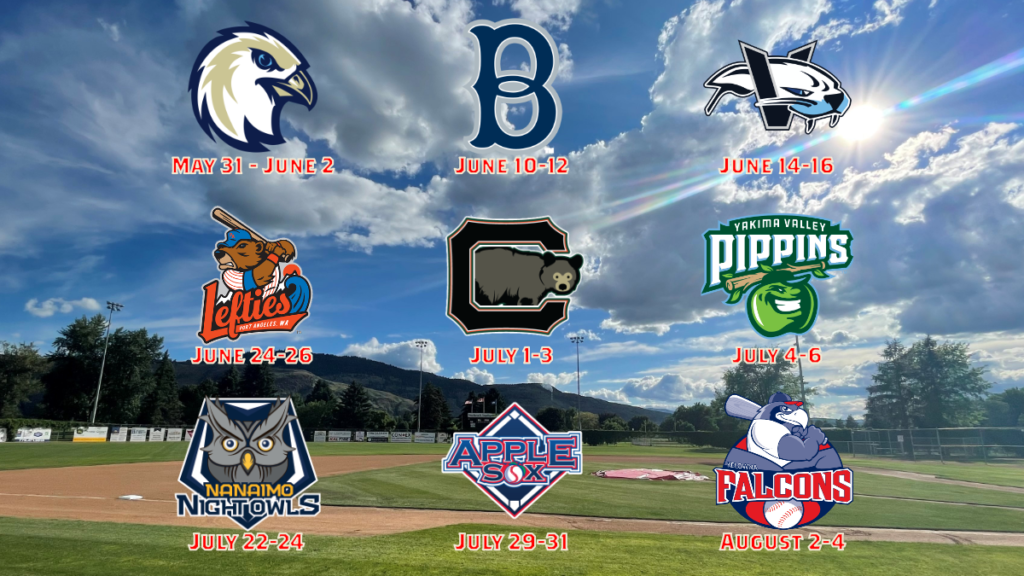 The Kamloops NorthPaws is an expansion West Coast League franchise bringing the highest calibre baseball Canada's Tournament Capital has ever seen. The West Coast League, founded in 2005, has 16 teams across Oregon, Washington, British Columbia and Alberta featuring some of the top collegiate players during a 54-game summer season. Find the NorthPaws online at www.northpawsbaseball.ca, @northpawsbaseball on Instagram and Facebook, @KamloopsNorthPaws on Tiktok or @northpawsbb on Twitter.